Hematology Laboratory Workflow Solution
CellaVision® Peripheral Blood Application
Automate, standardize, and simplify morphological examination
When implemented together with CellaVision analyzers and supporting software, the CellaVision Peripheral Blood Application speeds up and simplifies the review process while delivering more standardized results.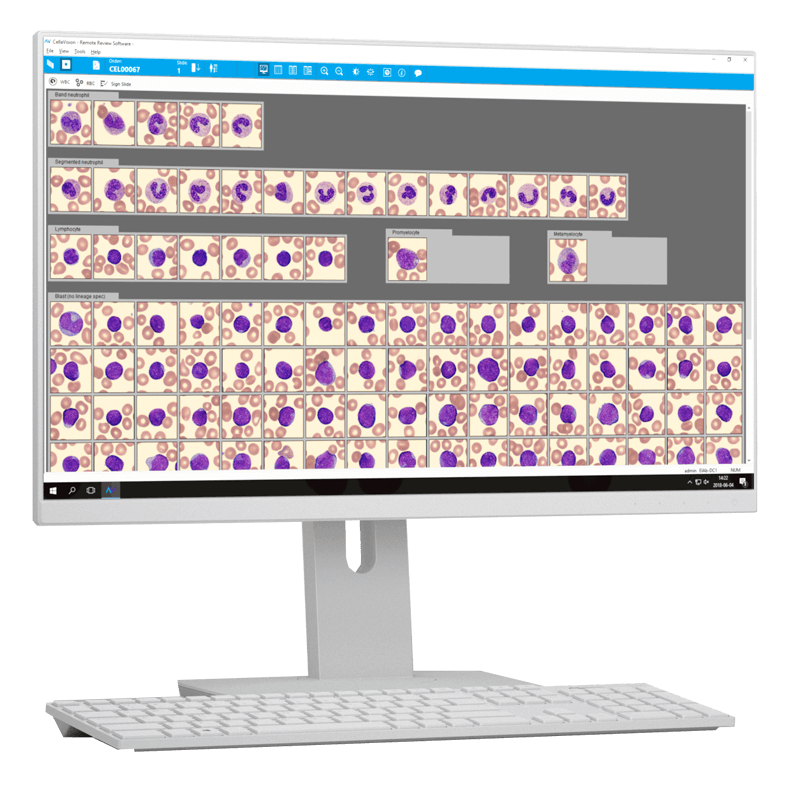 How it works
When paired with a CellaVison® digital cell analyzer, the peripheral blood application extracts cell features from digital images and delivers a pre-classification/ pre-characterization of cells using innovative Artificial Neural Network technology. The pre-classification/pre-characterization is then reviewed and verified by a Medical Technologist.
The application supports:
WBC Differential: by delivering a comprehensive pre-classification into 17 cell types
RBC Review: by delivering a pre-characterization based on 6 morphological characteristics
Platelet Review: by offering functionality for platelet estimation
Speeding up and Simplifying the Review Process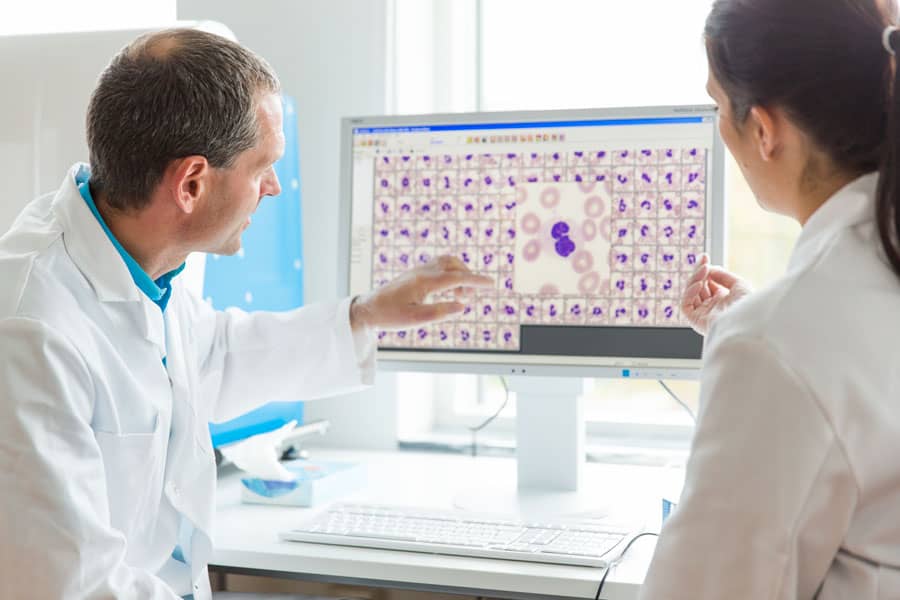 Features
View cell classes side-by-side, or all cells in a full screen view
Adjust magnification of cell images
Compare cells with reference cell images from a built-in reference library
Tag or add comments to any slide, cell class, or specific cell
Share slides and cell images with collogues for collaboration and consultation
Export and email cell images for consultation, validation or presentation
When re-classification is needed, cells are easily dragged and dropped
Archive cell images as part of the patient's image / medical history
How the Application Works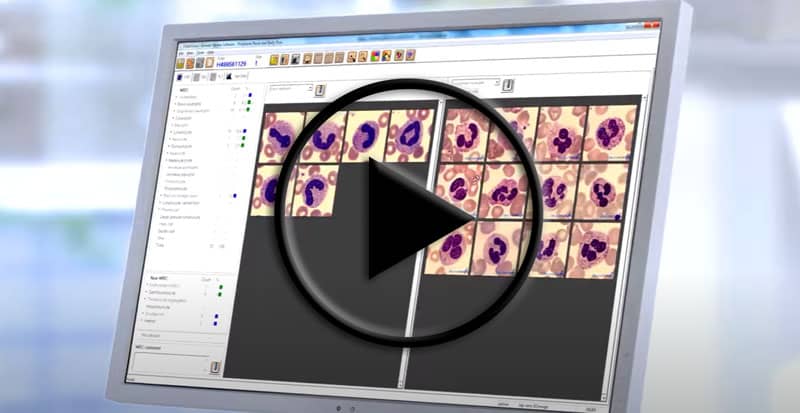 Downloads
---
Information Request
Want to learn more about our product, request a demonstration, get an official quote, or just get in touch with us at ELITechGroup?
Click Here >