Click image to learn more and download brochure
---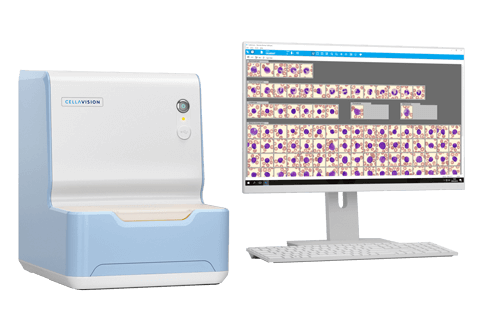 CellaVsion® DC-1
A Game Changer for Small Hematology Labs
CellaVision® DC-1 is the newest member of the CellaVision® product family. It's a smaller analyzer that has been custom-designed to enable low-volume hematology labs to implement CellaVision's digital methodology for performing blood cell differential.
Learn More...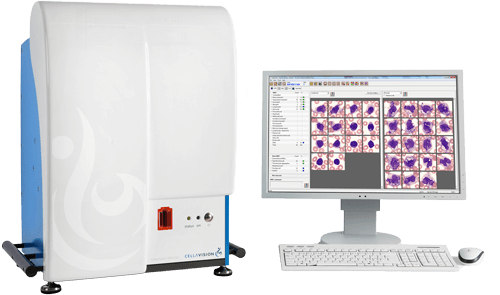 CellaVision® DM1200
Designed for the Mid Volume Lab
The CellaVision® DM1200 fills one of the remaining automation gaps in routine hematology testing. Designed to automate and simplify the process of performing blood and body fluid differentials, the system leverages high-speed robotics and digital imaging to automatically locate and capture high-quality images of cells.
Learn More...