World's Best Stainer in Performance and Reliability
The Aerospray® TB Slide Stainer/Cytocentrifuge automates the staining of body fluid specimens to facilitate the detection of acid-fast bacilli including mycobacterium tuberculosis using either fluorescence or carbol fuchsin staining. Download brochure to learn more...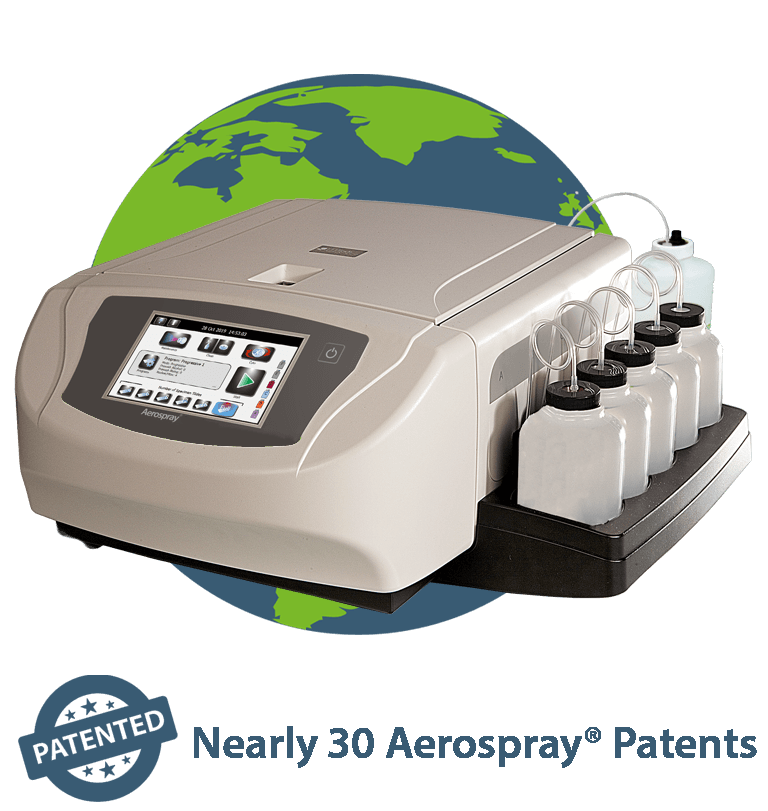 Staining Advantages
Superior staining process that is easy to use and saves time.
Rapid performance cycle time.
Cross-contamination is eliminated with a fresh application of stain.
Automated nozzle clean after each stain cycle reduces maintenance.
Convenient automated waste level detection (optional).
Superb cytocentrifuge, resulting in a five-to nine-fold increase in the number of cells on a slide (optional).
Programmable functions to accommodate different intensities, and personal preferences.
Laboratory compliance with traceability features is ensured.
Patented Aerospray® Technology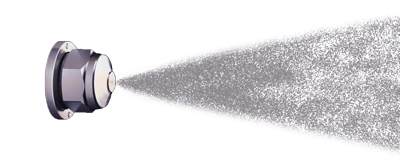 Benefits for your Laboratory
Consistent, reliable, and standardized staining across multiple labs.
Easily compare slides from different labs
High-quality control ensuring no stain variability when moving from LOT to LOT
Reduces labor costs and aids labs in lowering the cost per slide
Low maintenance required – simple and time efficient cleaning cycles
The perfect back-up for high automation laboratories for specialty staining and during maintenance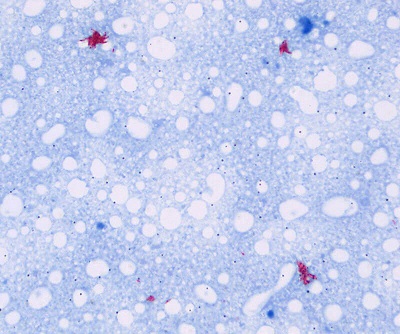 AFB Zeel Neelsen Staining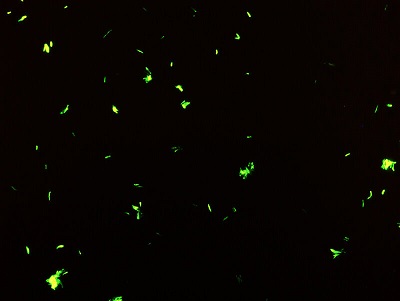 AFB Fluorescence Staining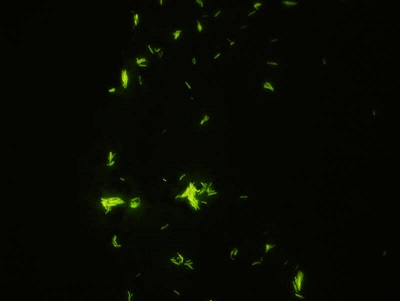 AFB Fluorescence Staining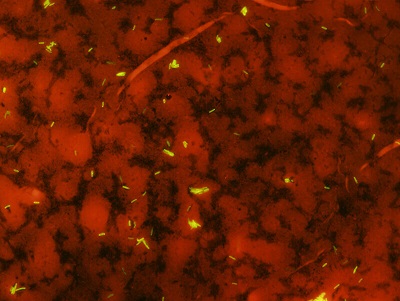 AFB Fluorescence Staining
Specifications and Important Information
Catalogue number: Model 7722
Loading capacity: 12 / 30 slides
Throughput: Approximately 240 slides / hour
Weight: 17.5 kg / 38.6 lbs
Dimensions: 22 in x 10 in x 21 in
Downloads
---
Information Request
Want to learn more about our product, request a demonstration, get an official quote, or just get in touch with us at ELITechGroup?
Click Here >