Hematology Laboratory Workflow Solution
CellaVision® DM1200
The engine of an automated and digital workflow for cell morphology
The CellaVision DM1200 fills one of the remaining automation gaps in routine hematology testing. Designed to automate and simplify the process of performing blood and body fluid differentials, the system leverages high-speed robotics and digital imaging to automatically locate and capture high-quality images of cells.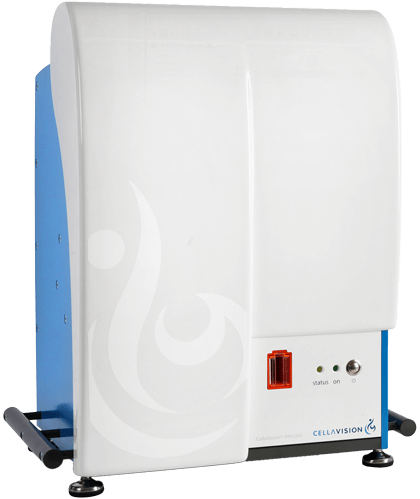 How it Works
The system scans and reads the slide barcode and queries the Laboratory Information System for patient demographics and order data.
The slide is automatically placed under the microscope and the monolayer is identified, cells are located and high quality cell images captured.
When processing is complete, the Medical Technologist is presented with pre-classified white blood cells and pre-characterized red blood cells for review and verification
Bringing the benefits of Digital Cell Morphology to small labs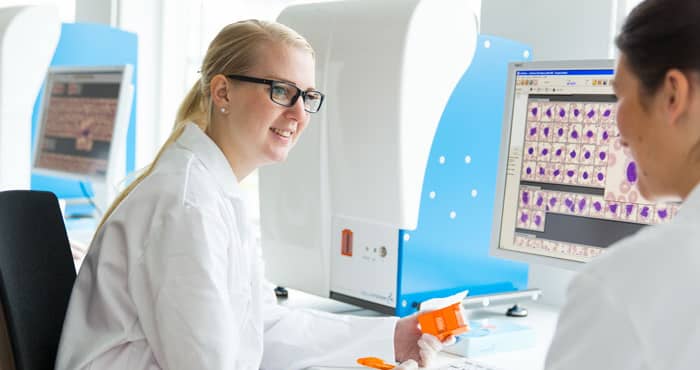 Features
Automatically captures digital images of cells from blood smears and body fluid preparations
Loading Capacity of 12 slides
Approximately 20 slides throughput / hour*
Creates digital scan of pre-defined area of any interesting specimen
How the DM1200 Works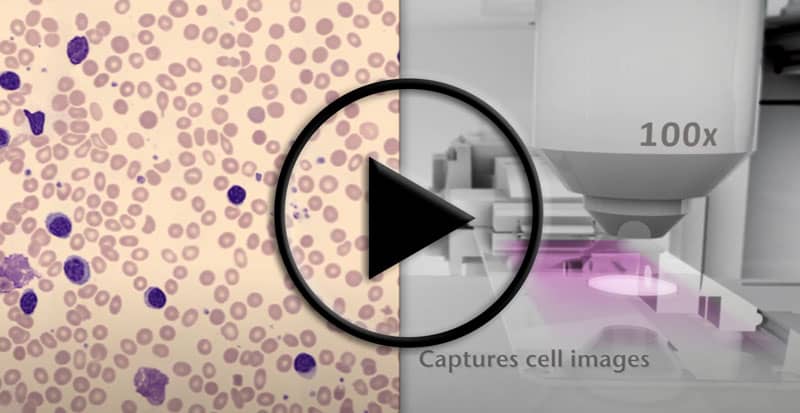 Specifications and Important Information
Loading capacity: 12 slides
Throughput: Approximately 20 slides / hour
Weight: 80 kg / 176 lbs
Dimensions: 22.7 in x 17.7 in x 28 in
Downloads
---
Important Information
Please note that this product may not be available in all markets.
*Processing time may vary depending on smear quality, WBC concentration and number of non-WBCs
Information Request
Want to learn more about our product, request a demonstration, get an official quote, or just get in touch with us at ELITechGroup?
Click Here >