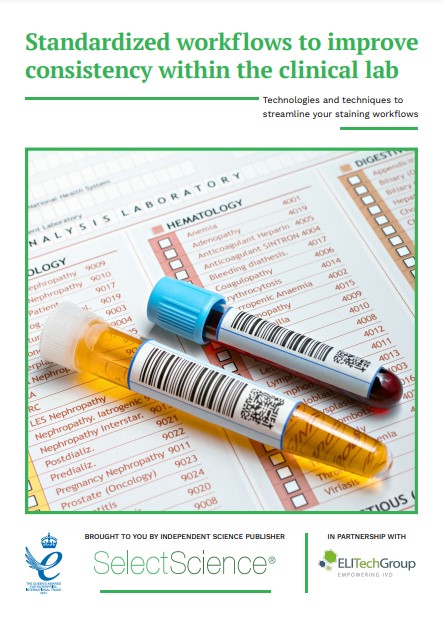 DO MORE IN LESS TIME WITH AEROSPRAY CYTOLOGY STAINING AND CYTOCENTRIFUGE TECHNOLOGY
The Aerospray® Cytology Slide Stainer/Cytocentrifuge automates the staining of cytology specimens to facilitate the examination of an array of cell differentiations utilizing Papanicolaou staining techniques. Download this brochure to learn more and explore the key benefits and applications of this technology to your work.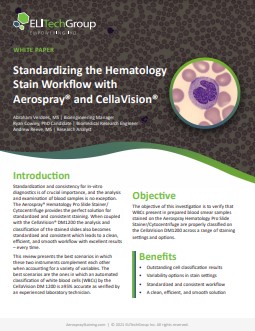 STANDARDIZING THE HEMATOLOGY STAIN WORKFLOW WITH AEROSPRAY® AND CELLAVISION®
Standardization and consistency for in-vitro diagnostics is of crucial importance, and the analysis and examination of blood samples is no exception. The Aerospray® Hematology Pro Slide Stainer/Cytocentrifuge provides the perfect solution for standardized and consistent staining. When coupled with the CellaVision® DM1200 the analysis and classification of the stained slides also becomes standardized and consistent which leads to a clean, efficient, and smooth workflow with excellent results – every time.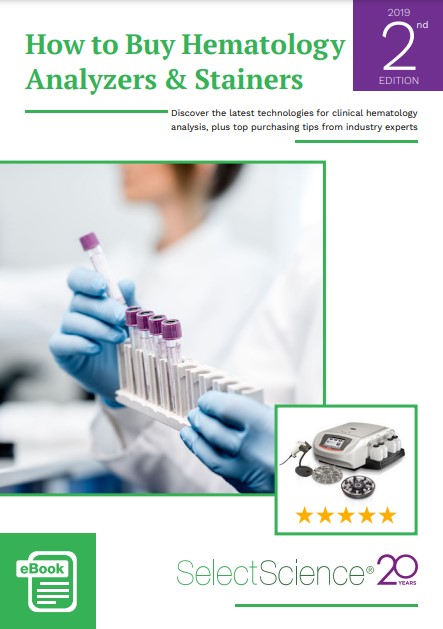 HOW TO BUY HEMATOLOGY ANALYZERS AND STAINERS
The global demand for clinical chemistry analysis is growing, owed largely to an expanding population, improved medical infrastructure of developing countries, and the continued rise in infectious disease prevalence and antibiotic resistance.
Thus, the requirement for medium to high-throughput analyzers – that work autonomously to deliver highly sensitive and specific multi-parametric results – is also on the rise. Focusing on hematology workflows, this guide will present an overview of the current technology available, as well as important pre-purchase considerations for those looking to make the most well-informed investment for their clinical lab.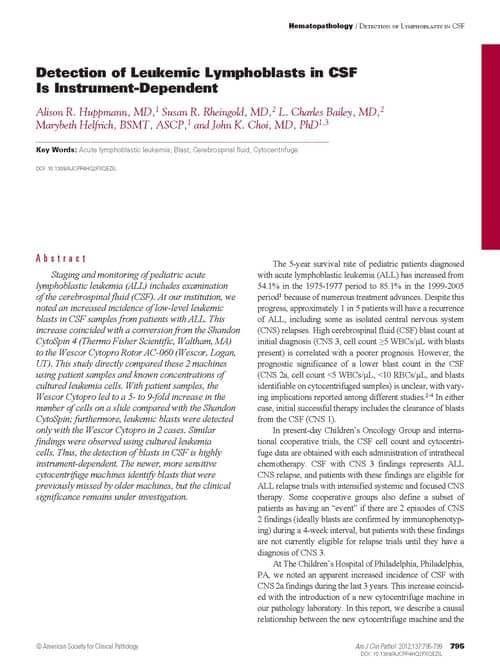 PRODUCT COMPARISON IN DETECTION OF LEUKEMIK LYMPHOBLASTS
At our institution, we noted an increased incidence of low-level leukemic blasts in CSF samples from patients with ALL. This increase coincided with a conversion from the Shandon CytoSpin 4 (Thermo Fisher Scientific, Waltham, MA) to the Wescor Cytopro Rotor AC-060 (Wescor, Logan, UT). This study directly compared these 2 machines using patient samples and known concentrations of cultured leukemia cells. With patient samples, the Wescor Cytopro led to a 5- to 9-fold increase in the number of cells on a slide compared with the Shandon CytoSpin; furthermore, leukemic blasts were detected only with the Wescor Cytopro in 2 cases.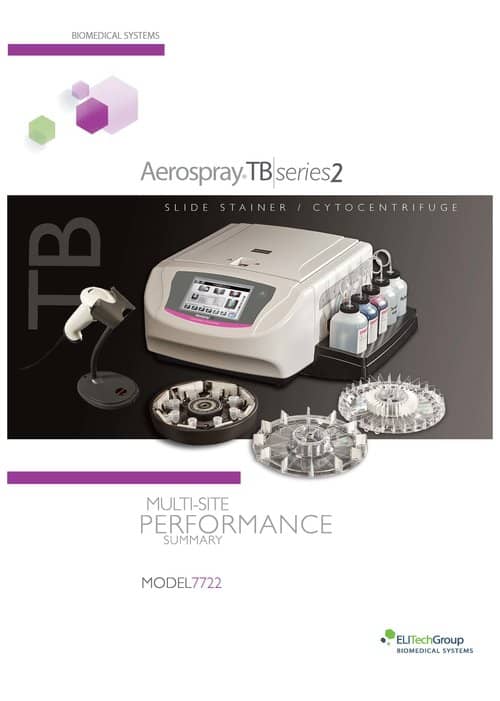 Aerospray® 7722 WHITE PAPER
The Aerospray® TB Slide Stainer/Cytocentrifuge - Model 7722 has been evaluated in a multi-national study by three independent laboratories. Each lab conducted evaluation studies, and then the study plans, protocols, and results were reviewed by ELITechGroup Biomedical Systems (Logan, UT, USA).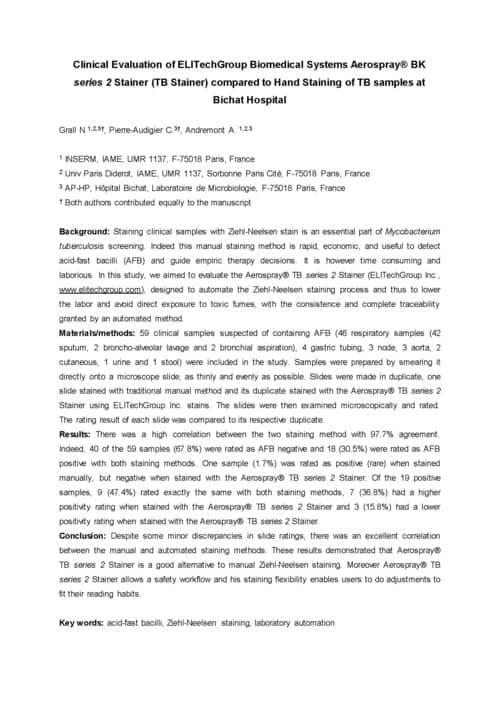 CLINICAL EVALUATION OF Aerospray® TB STAINER
In this study, we aimed to evaluate the Aerospray® TB series 2 Stainer (ELITechGroup Inc., www.elitechgroup.com), designed to automate the Ziehl-Neelsen staining process and thus to lower the labor and avoid direct exposure to toxic fumes, with the consistence and complete traceability granted by an automated method.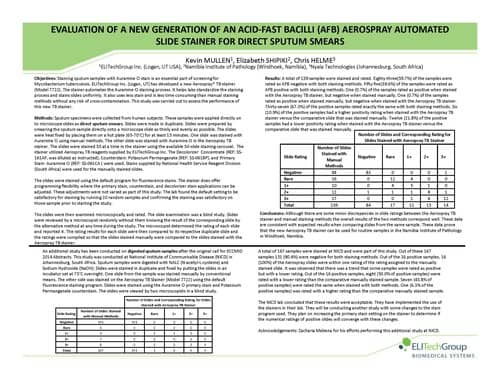 EVALUATION OF A NEW GENERATION OF AN ACID-FAST BACILLI (AFB) Aerospray® AUTOMATED
SLIDE STAINER FOR DIRECT SPUTUM SMEARS

Staining sputum samples with Auramine O stain is an essential part of screening for Mycobacterium tuberculosis. ELITechGroup Inc. (Logan, UT) has developed a new Aerospray® TB stainer (Model 7722). The stainer automates the Auramine O staining process. It helps labs standardize the staining process and stains slides uniformly. It also uses less stain and is less time consuming than manual staining methods without any risk of cross-contamination. This study was carried out to assess the performance of this new TB stainer.